Attendees
Wintrust Financial Corporation
Andy Kasi
SVP, Enterprise Application Development
Wintrust Financial Corporation
Jigar Shah
Global Head of Identity, Access and Application Security
Tenet Healthcare
Michael Smith
CISO
ATI Physical Therapy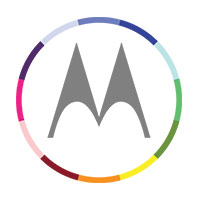 Richard Rushing
CISO
Lenovo
Thomas Turner
Director, Microsoft Security & Compliance
RSM US LLC
For more information, contact marketing@cdmmedia.com or call +1 312.374.0805.
Here's what our past attendees had to say:
The summit was a success in terms of both networking and generation next steps with a few targeted providers.
Vice President Global O&T Risk Management, BNY Mellon
It was excellent.
Global Chief Information Security Officer (CISO), DDB Worldwide
It was great. Lots of key decision makers and potential new relationships with 3 vendors.
Vice President, Enterprise Security Services, Information Security & Control, Scotiabank
It was excellent meeting with serious companies and professionals. This Summit is really useful to improve the energy and human network between companies. Congratulations on the organization and how you take care of us.
President
The networking, think tanks, and general information sessions were well done and enlightening. There was a good mix of vendor and CIO presentations. I didn't attend one disappointing session. The working lunch was excellent. I enjoyed listening to CIOs willing to share their challenges.
Senior Director & Head, PMO
Warning!
Future Watchers is not afiliated with CDM Media. The link on their website to ours does not indicate any relationship, and appears to be intended to deceive.