Attendees
Wintrust Financial Corporation
Andy Kasi
SVP, Enterprise Application Development
Wintrust Financial Corporation
Jigar Shah
Head of Identity and Access Management
R1 RCM
Michael Smith
CISO
ATI Physical Therapy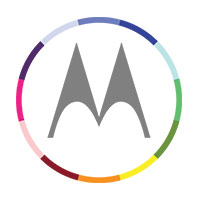 Richard Rushing
CISO
Lenovo-Motorola Solutions
Thomas Turner
Director, Microsoft Security & Compliance
RSM US LLC
For more information, contact marketing@cdmmedia.com or call +1 312.374.0805.
Here's what our past attendees had to say:
Thank your for coordinating the event. I was able to have some useful meetings with vendors.
Director, Global Information Security Compliance and Assurance, InterContinental Hotels Group
Great venue! Well organized and planned with lots of new connections and several follow-up meetings to come. Valuable takeaways on the current and future vision for cyber security.
Director, IT Services & Risk Management, North America at Weston Foods, Weston Foods
I really enjoyed meeting my peers as well as the partners and vendors. The summit very focused on what matters today for CIOs.
CIO, Dynamic Tire Corp
Was my first CIO Meeting, and I really enjoyed. Most of the speakers were very interesting, and the best part beside the new contacts and friends, was the 30 min sessions, because they had the right length so you cant get bored.
CIO Latin America
The networking, think tanks, and general information sessions were well done and enlightening. There was a good mix of vendor and CIO presentations. I didn't attend one disappointing session. The working lunch was excellent. I enjoyed listening to CIOs willing to share their challenges.
Senior Director & Head, PMO
Warning!
Future Watchers is not afiliated with CDM Media. The link on their website to ours does not indicate any relationship, and appears to be intended to deceive.